Proven project and construction management protocols.
Managing your goals, costs, decisions and risks on Day 1™.
When you have been building for more than four decades, you learn a lot from your experiences. Every lesson we learn builds on our process. Our approach is based on proven project and construction management methods to help the entire team build better. On Day 1, we organize your project to start tracking goals, schedules and budgets while immediately managing risks. Our team of experts rolls up their sleeves to control the process by keeping everyone moving in the same direction. We utilize the latest technical tools to ensure efficiencies in design and communication. We will maximize your project's budget, reduce cost overruns, avoid redesign and bidding costs and decrease construction time.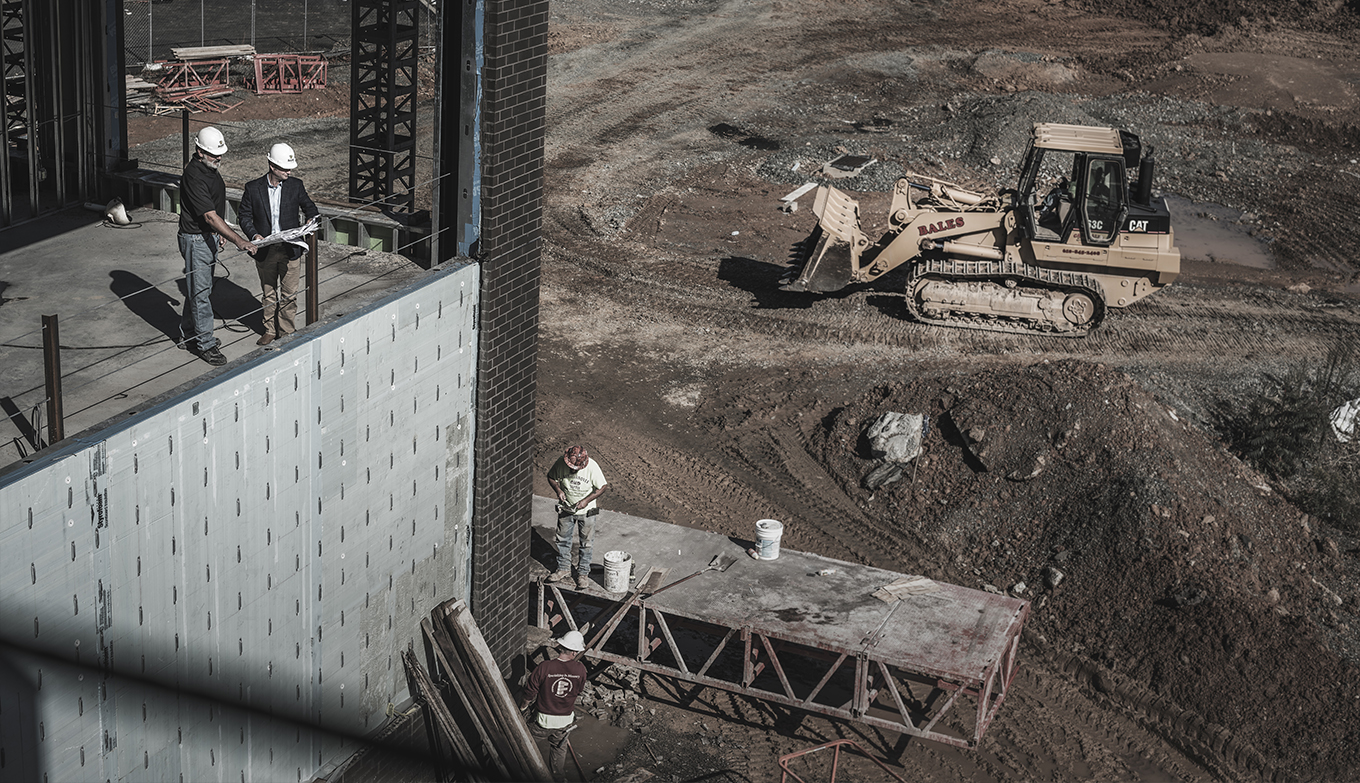 Project Planning
Hiring us on Day 1 puts your project on the right path. We control the planning and construction process by helping your project team work together. We assist in development plan approvals, estimating costs, evaluating constructability, offering value engineering alternatives, and maximizing programming with stakeholders. It's our responsibility to hold the project team accountable for staying on schedule and budget.
Risk Management
We reduce construction time, costs and risks by managing your budget during the design phases. Our expertise can avoid the pitfalls, delay traps and budget busters that derail projects. We facilitate fast-track methodology, preorder the long-lead items, and rely on phased construction to stay on time. We ensure the team designs your project to your budget by avoiding redesign costs and delays. Our detailed specifications provide concise construction documents, resulting in competitive bids and reducing delays and change orders.
Construction Management
Effectively control time, cost and quality with our proven management techniques for project planning, design, and construction. Rely on our experience to complete your project without sacrificing design quality or functionality. We represent your interests from planning and design through construction and building occupancy with responsibility for coordinating, scheduling, and managing preconstruction and construction work.
Design-Build
We team with talented architects and engineers for planning, design and construction services as a single entity/contract to owners. We're responsible for planning and design documentation, ensuring a seamless transition from design to construction. Design-build saves time by preordering materials and starting site work before the design is completed.
General Contractor
If your architect and engineers have finished your plans and they're ready for bid, we make an ideal General Contractor. We review your plans and submit a lump sum price to complete your project. Our project estimating and scheduling experience, along with established subcontractor relationships, deliver value pricing. Skilled project managers and onsite superintendents are able to respond quickly to your unique needs and requests. With general contractor services, we report to your architect or representative.
Facility Service & Maintenance
No job is too small. We offer follow-up service and facility maintenance for our clients after occupancy. As your facility changes, we're available to renovate. Need a new door or another office? Call us and we'll get it done.
Looking for something particular? In 46 years we have seen a lot. Let's Discuss
Join the most talented team in construction.
We're always on the look out for exceptional individuals to help elevate Boyle Construction. Is it you?
Careers