Boyle Construction Executive Vice President Ken Duerholz, RA, LEED AP works with many clients, including overseeing the successful projects at the SteelStacks Campus in Bethlehem – The Hoover Mason Trestle, Levitt Pavilion, the Bethlehem Visitor Center and renovations to the first floor of the ArtsQuest building.
The award-winning Hoover Mason Trestle elevated walkway was built on the former steel material rail lines to create connectivity via a pedestrian promenade. The walkway gives visitors a chance to walk through the history of the Bethlehem Steel and get up close to the Bethlehem Steel Blast Furnaces.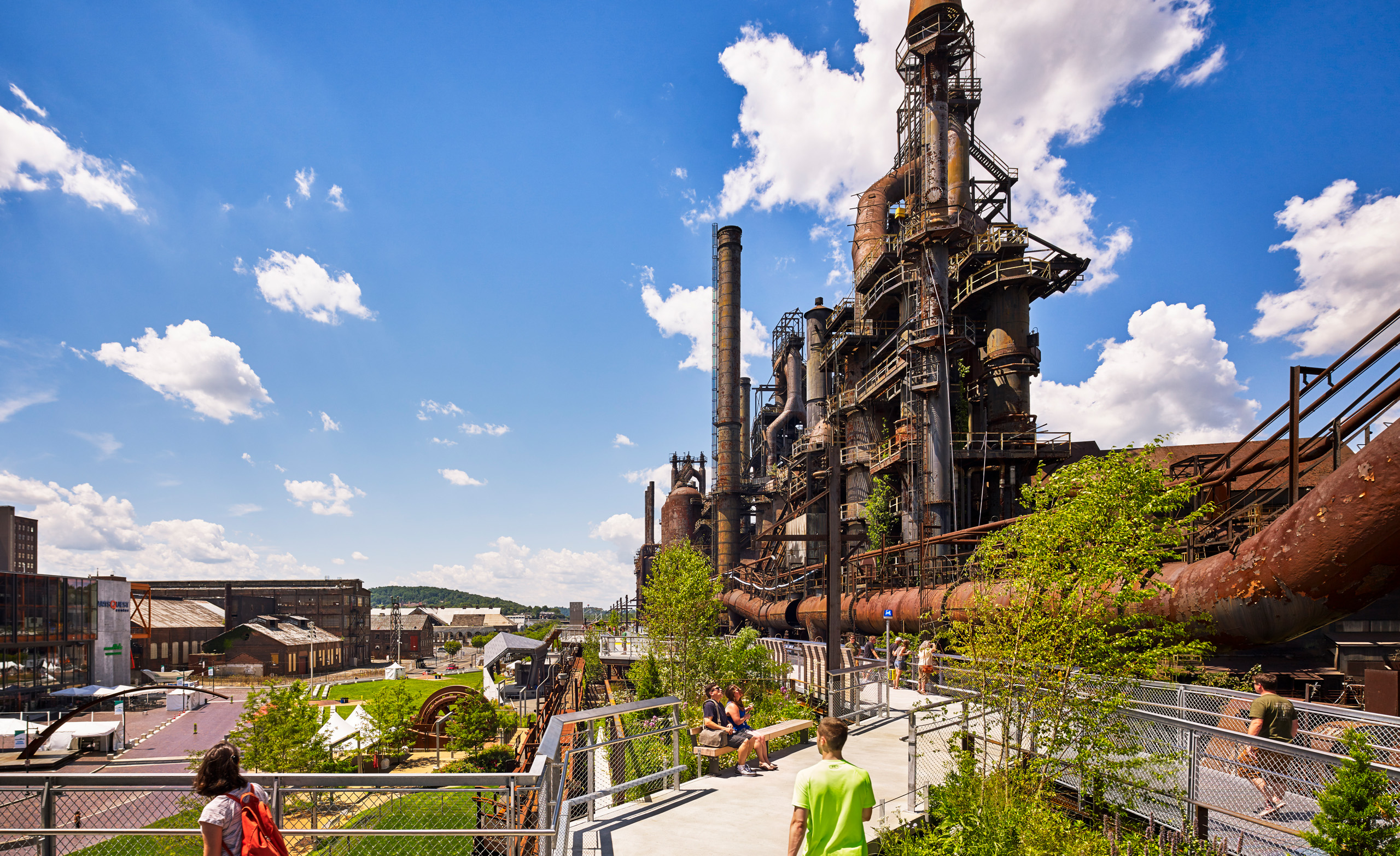 "It is great to go over to ArtsQuest and see so many people are utilizing the Hoover Mason Trestle," Duerholz said. "We took great pride in working on that project and what it means to the community. (The Bethlehem Redevelopment Authority) wanted the elevated path to be a walking journey thru Bethlehem Steel's history and pay homage to those who worked in and around the blast furnaces."
People taking in the Hoover Mason Trestle can overlook another one of Boyle's projects on the site, the Levitt Pavilion at SteelStacks. Boyle provided construction management for the entire plaza and pavilion, which is a unifying framework and serves as a town square for the local community. The Levitt Pavilion is a one-of-a-kind band shell that cantilevers over the stage. The venue can host 2,500 people on its lawn.
"It definitely was a fun project to work on," Duerholz said. "To see how many people enjoy concerts there, especially during Musikfest, makes all the hard work worth it."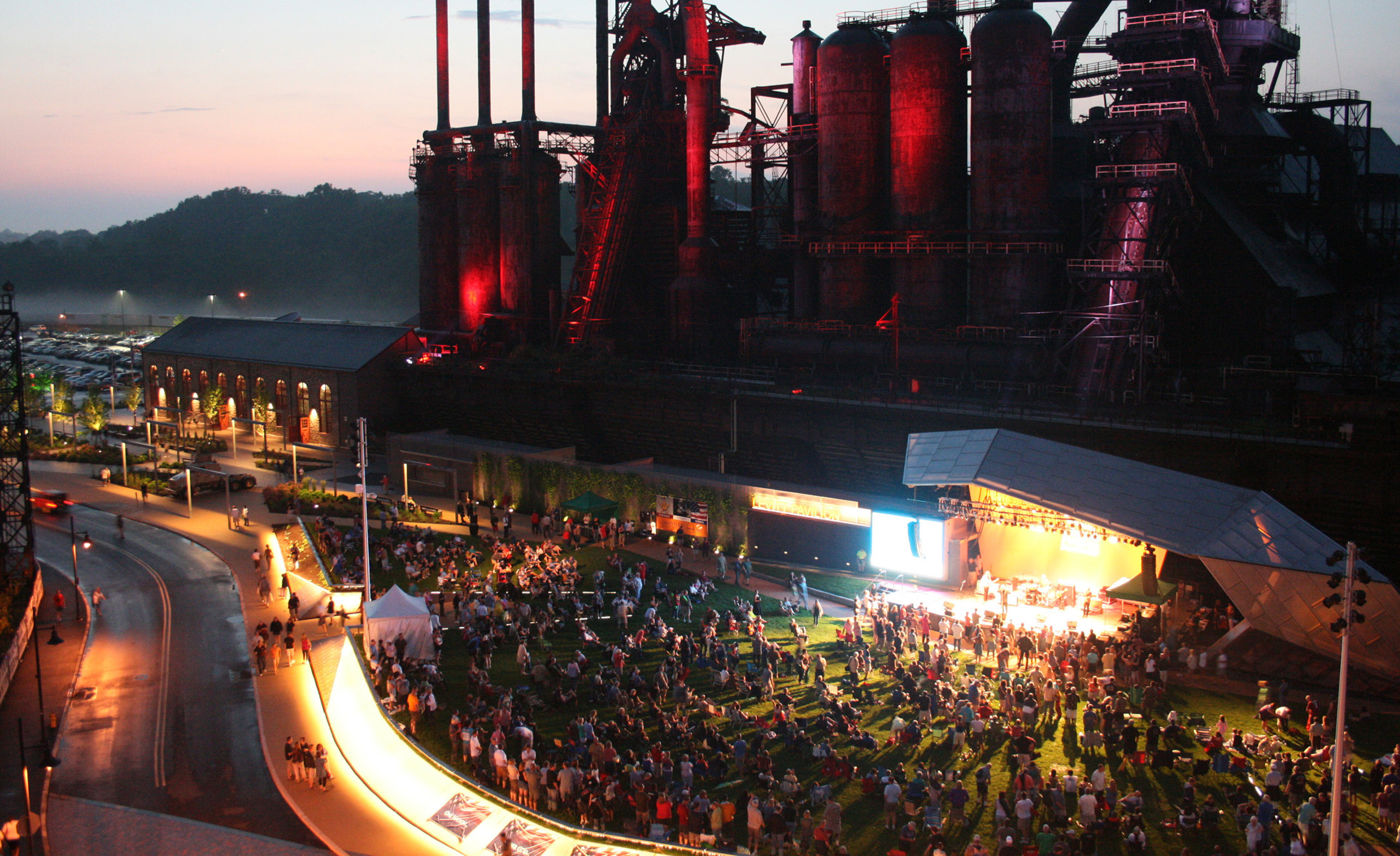 The Levitt Pavilion is part of the Mortimer and Mimi Levitt Foundation founded in 1966 to support the arts, culture and education. To date, the Levitt Foundation has supported the development of nonprofit Levitt venues in nine cities, including Bethlehem, with four additional venues in development.
Along with the HMT and Levitt Pavilion, Boyle helped transform the first floor of the ArtsQuest building to a welcome space for visitors with additional food options, wrap around bar, entertainment space, outdoor bar, and amenities.
Boyle also gave new life to the original Bethlehem Steel Stock House which is now home to the Bethlehem Visitor's Center. The first floor offers visitor amenities and the second floor serves as the Headquarters for the ArtsQuest staff. The Stock House was renovated to stringent historical standards. All exterior windows and doors were recreated from 1909 Bethlehem Steel drawings and only historically appropriate materials were used.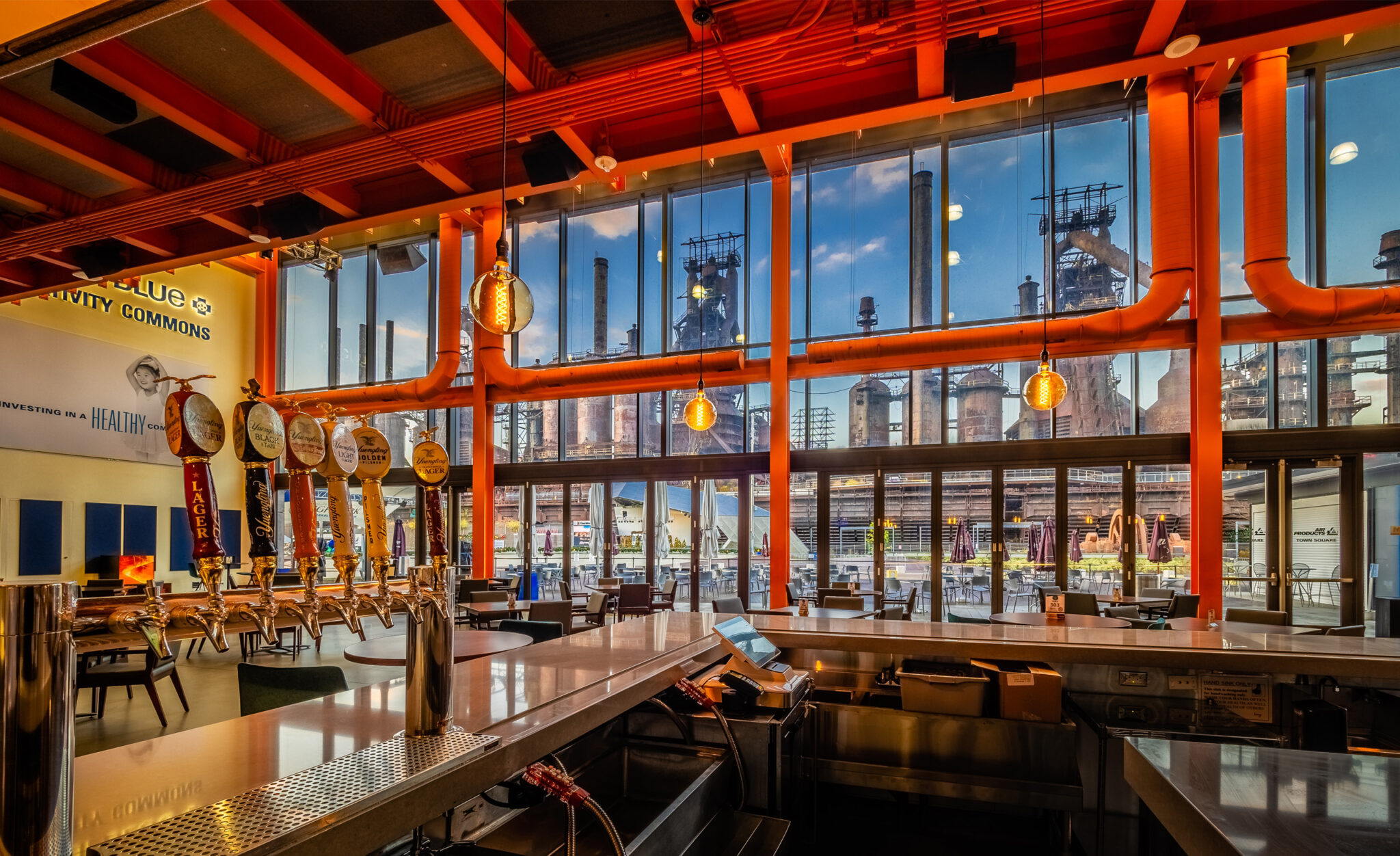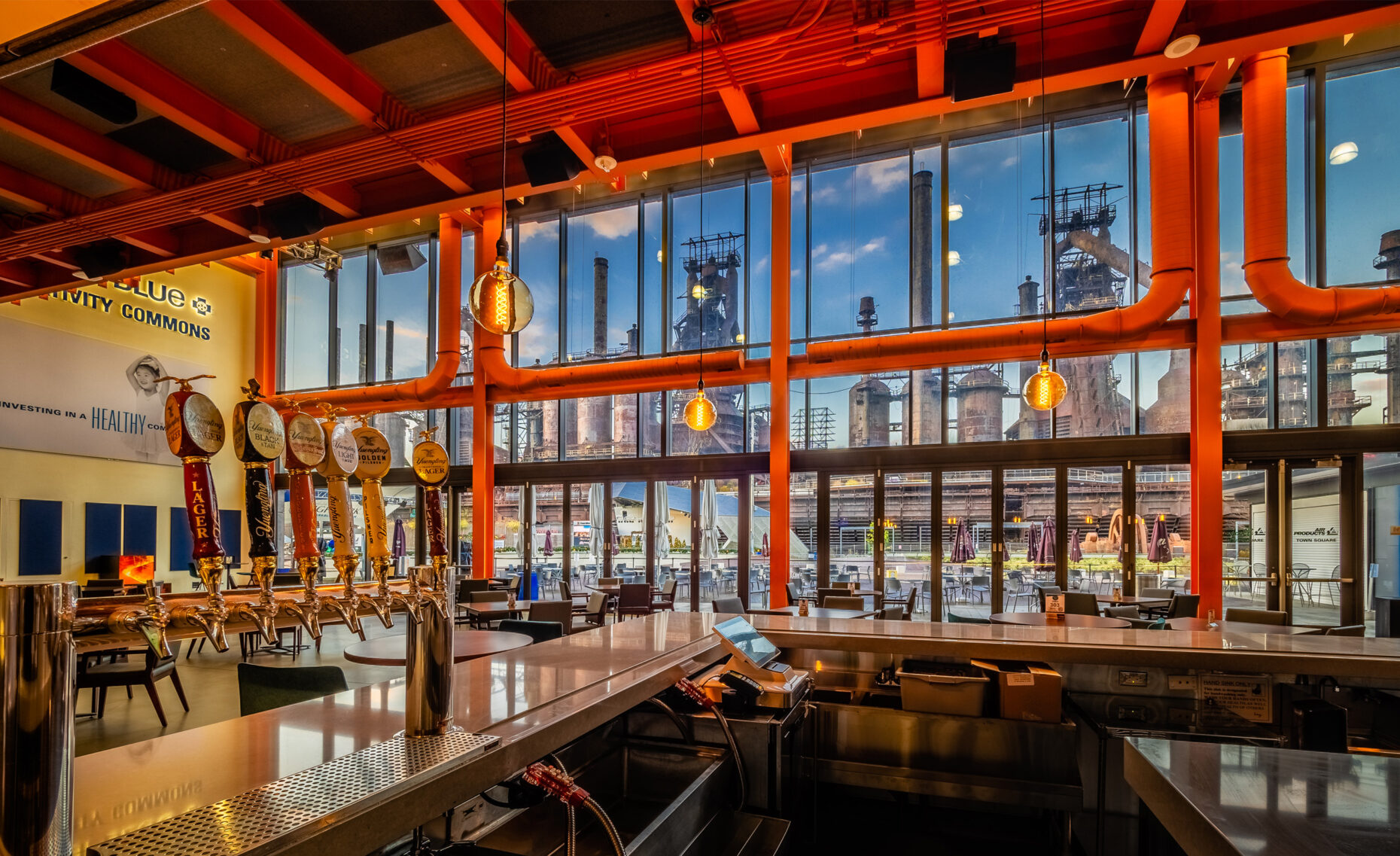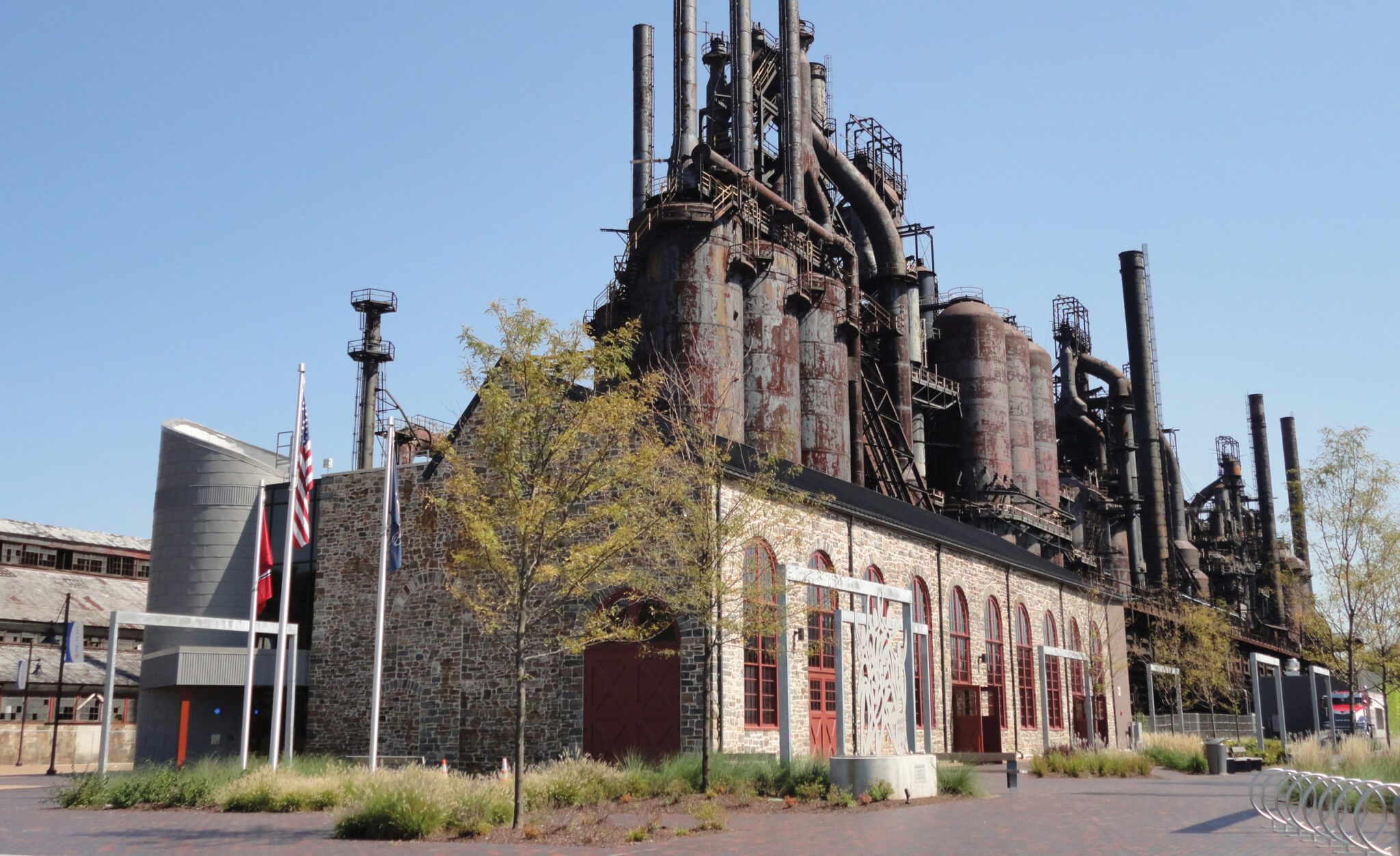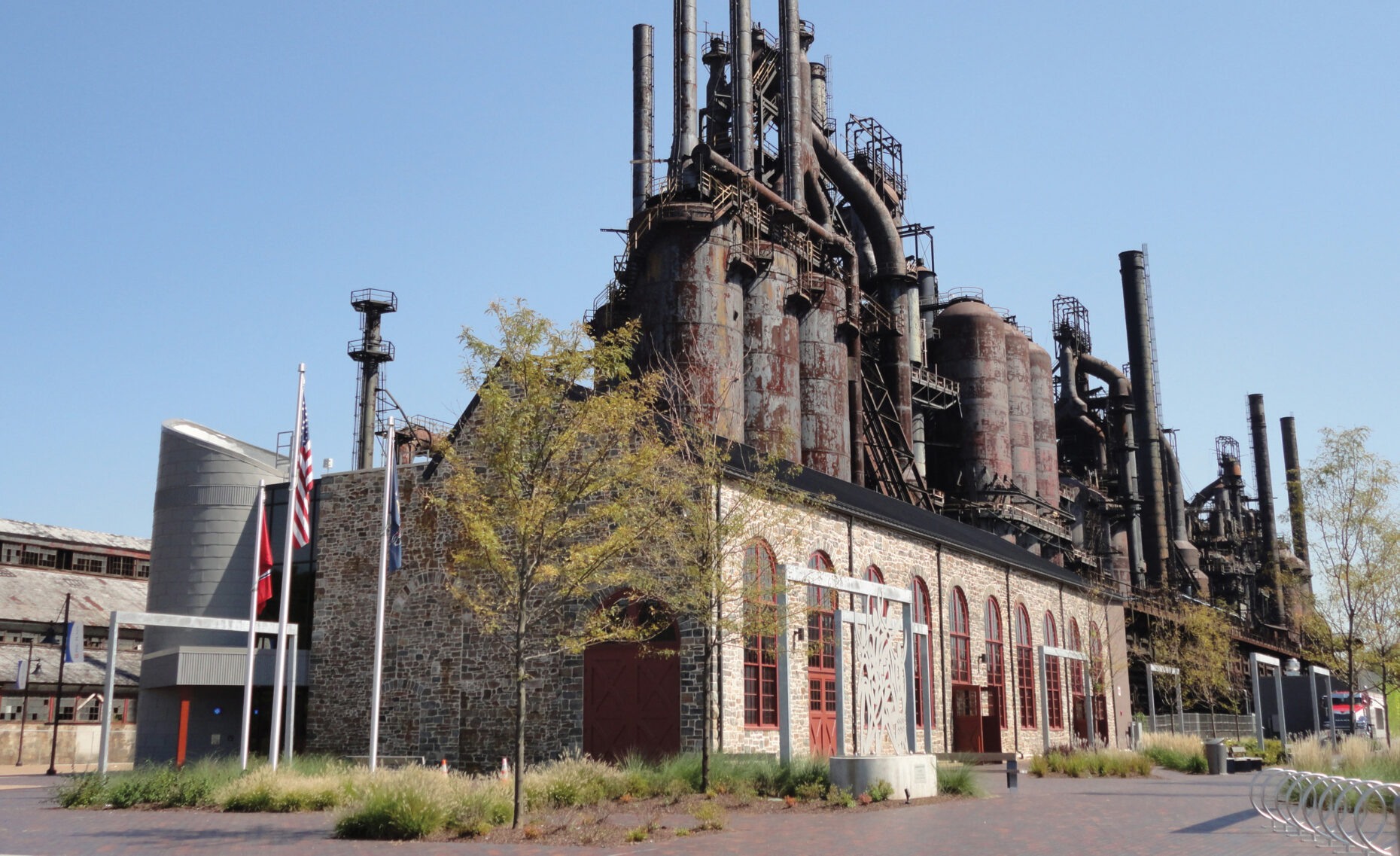 "Boyle has a great relationship with everyone over at ArtsQuest," Duerholz said. "It's been a pleasure helping to transform the Steel Stacks into a destination site for visitors and residents of the Lehigh Valley and beyond."
For more information on ArtsQuest click here.